Baalbek
Acrylic on canvas, 62 x 42 inches, 2019
We live in troubled times; many people live lives that are misaligned, drawn away from their paths. I believe that we are brought into existence to carry out a certain purpose; the closer we are to this purpose, the happier we are. I have suffered the consequences of falling from the path several times, and meditation is the single definitive practice that has brought me back. These paintings are a tool for meditation - not only for me while I create the painting but also for my viewers.
Haze
Acrylic on canvas, 40 x 40 inches, 2019
By connecting with the visual depiction of the Mandala, we are looking into a mirror depicting the most fundamental structure of our being. Being aware of this structure allows us to click back into alignment, facilitating peace and happiness as a result.
Kalahari
Acrylic on canvas, 40 x 40 inches, 2019
I was first drawn to architectural mandalas, particularly Borobudur in Central Java and Angkor Thom in Cambodia. Borobudur, as a physical representation of Mount Meru, consists of a tripartite structure that is said to depict the three Buddhist realms of existence.
Sundae
Watercolor on paper, 15 x 11 inches, 2019
The summit of each monument represents the final stage - nirvana, or freedom from physical existence. This is important to my artistic vision of depicting structures that allow my viewers to spiritually evolve as human beings, and therefore have more clarity and awareness in their own lives.
Pacific
Acrylic on canvas, 100 x 100 cm, 2019
Drip
Acrylic on canvas, 100 x 100 cm, 2019
Skittles
Acrylic on canvas, 100 x 100 cm, 2019
Skittles (under blacklight)
Acrylic on canvas, 100 x 100 cm, 2019
Bullseye
Acrylic on canvas, 100 x 100 cm, 2019
Bullseye (under blacklight)
Acrylic on canvas, 100 x 100 cm, 2019
Herd
Acrylic on canvas, 100 x 100 cm, 2019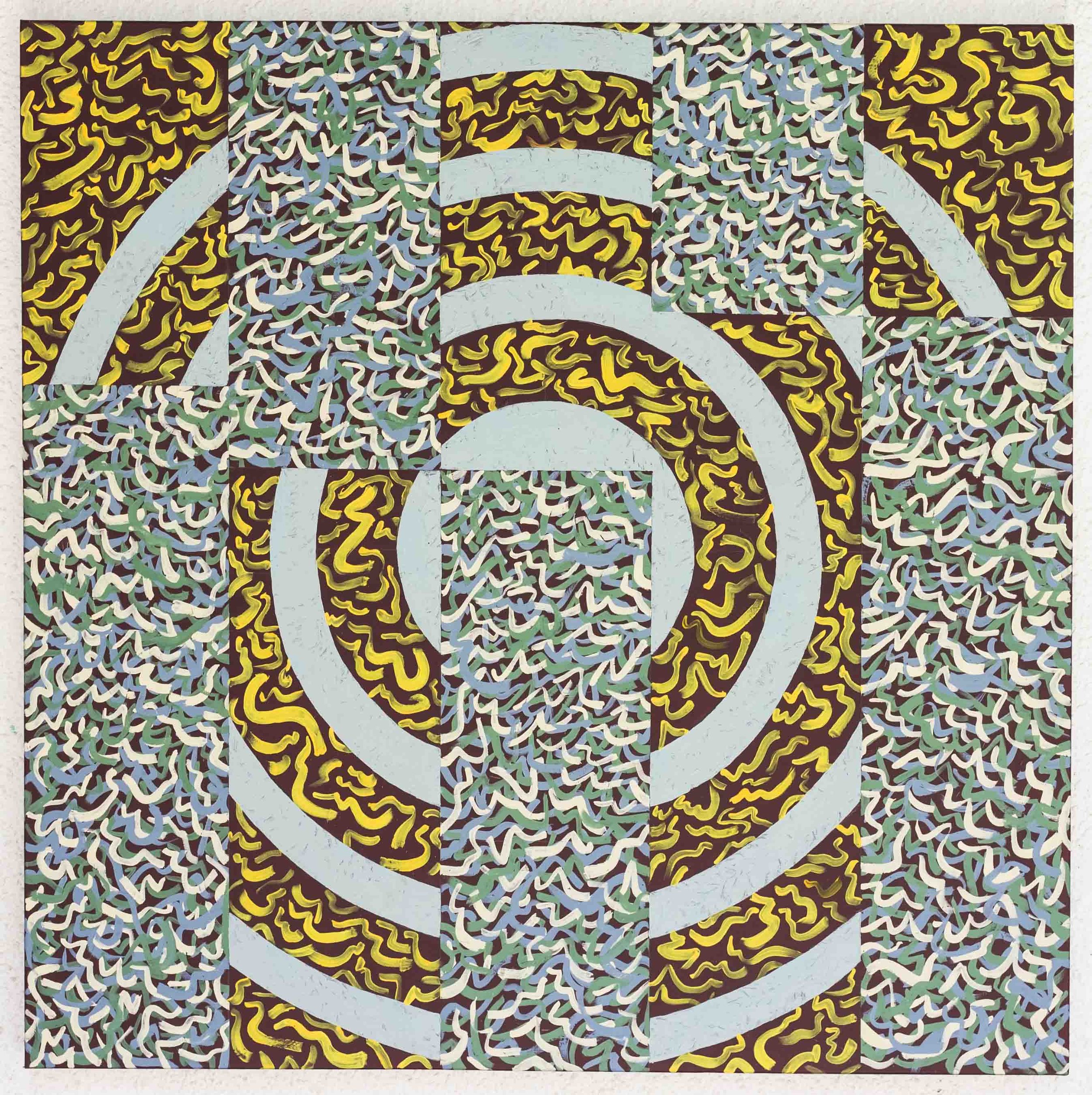 Metropolis
Acrylic on canvas, 100 x 100 cm, 2019